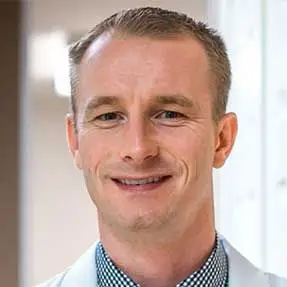 Dr. Steven Peterson

SKILLED DENTIST IN ARLINGTON
Dr. Steven Peterson knew he wanted to be a dentist from the time he was a child. His own childhood dentist was calm and caring, and that informed the kind of dental professional Dr. Peterson wanted to be. He focuses on treating the oral health of his patients efficiently and effectively in a way that helps them feel comfortable, without pressuring them into treatments or services they may not actually want or need. He takes great comfort in knowing his patients are happy and well taken care of.
Dr. Peterson is Dawson Academy trained to provide comprehensive esthetic care for patients.
Dr. Peterson is a member of the Texas Academy of General Dentistry.
Dr. Peterson is PTIFA trained in Botox.
PERSONAL LIFE
Dr. Peterson met his lovely wife in Sri Lanka while serving as a missionary. They've made their home in Southlake, Texas, with their three children, Grant, Shreya, and Beckham, where they enjoy the friendly, small-town feel. They are an active family and love spending time outdoors. Dr. Peterson's hobbies include hiking, camping, fishing, and training for triathlons.
EDUCATION
AREAS OF ADVANCED STUDIES
Aesthetic Dentistry
Implants
Restorative dentistry
TMJ dysfunction